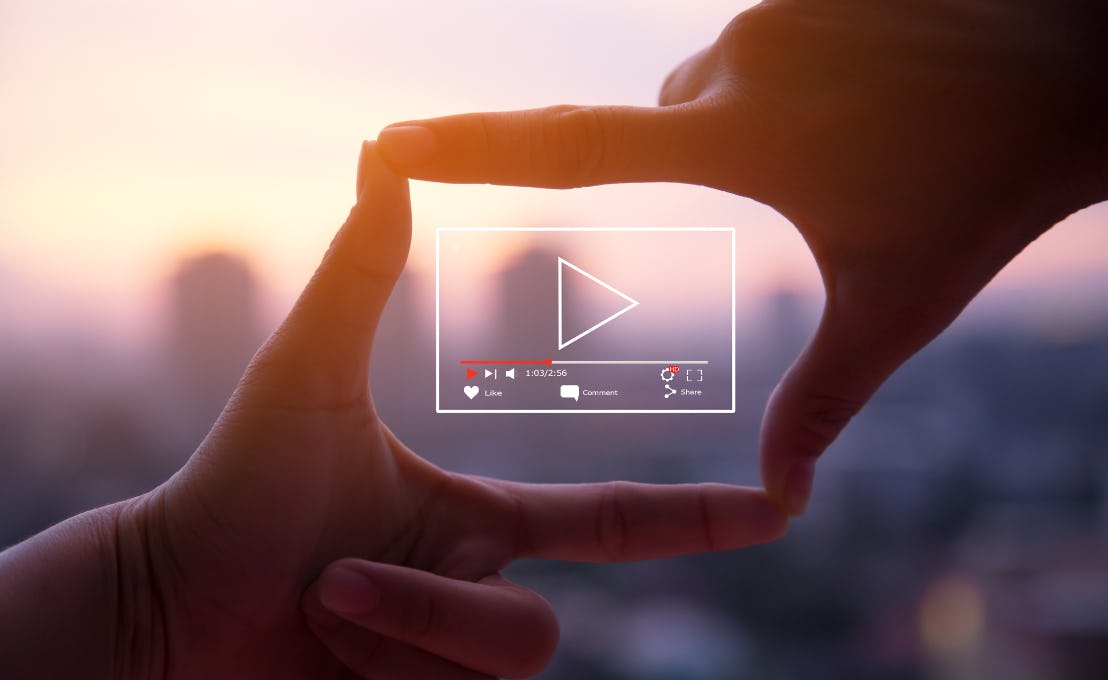 Creative Design
Marketing
Digital Marketing
Video killed the image star
30th June 2022
|
Written by Elyse Doornbos
|
3 Minute Read
It's the age of social media marketing! Where branding and building social awareness are vexing challenges. Why are they challenges? Well, because social media marketing is an ever-changing environment that is a slave to virality, buzz and stickiness of content. It's also a slave to another factor all social media marketers should be familiar with: social algorithms.
Some view social algorithms as a Rubik's cube waiting to be solved. But if you're like most businesses trying to tackle social media, they're a sort of boogeyman - the great unknown that's holding your content down. The good news is that social algorithms aren't as mysterious or spiteful as you might think.
Alas, all social media platforms have algorithms in place that help to determine what content is seen by users and when. The goal of any algorithm is simple: show users the most relevant content.
How do algorithms do this? They consider the type of content, who posted it, when it was posted and how engaged users are with it. But there's one factor that is becoming increasingly important: video. Video is taking over social media platforms at an alarming rate. It's no longer a "nice to have" but a "must-have" for any business that wants to stay ahead of the curve. Video has become the content king of social media platforms for several reasons.
1. Increases engagement and exposure
When was the last time you watched a video on Facebook, Twitter or Instagram? It may have been just minutes ago. Now, compare that to how often you see images in your feed. The answer is likely "not often".
Video captures attention. It's hard to stand out in a world where we're bombarded with content, but video does just that. It's an engaging medium that captures our attention and holds it for longer than any other content type. Check out the following statistics:
Facebook Live generates 10 times more engagement than traditional videos. (Bloggin)
Tweets with video get 10 times more engagement than those without. (Twitter Business)
2. Video content typically has a longer shelf life
Not only does video content get more engagement than other content types, it usually sticks around for longer. A TikTok video can be surfaced in users' For You Pages for weeks, even months after it's first published. This is because video content typically generates more interactions and shares, which means it stays in the ecosystem for longer.
3. Video content is unlimited in its ability to be repurposed to other channels
Video is also a versatile medium that can be repurposed to other channels. A TikTok video can be easily downloaded and uploaded to Instagram Reels or YouTube. This gives businesses more bang for their buck as they can produce one piece of video content and use it across multiple platforms.
Greater reach = a greater return on investment.
4. It is a more personable way to engage with your audience
More than ever before, consumers want to know more about the brands and creators they follow -- and video is one of the most effective ways to do this. Showcasing the faces of your brand through video content can humanise your business and help create a deeper, more emotional connection between you and your community. Plus, it's a great way to unpack your product offering in a personable way, which can be much more relatable (and persuasive) than a series of static images.
5. Video is a powerful sales tool
Need convincing? 93% of marketers said they landed a new customer thanks to a video on social media. Video allows brands to showcase products in a dynamic way, adding valuable context that is almost impossible to achieve through a single photo. Pinterest users are 2.6 times more likely to make a purchase after viewing a brand's video on the platform. Video is only set to rise in popularity as digital-first experiences take centre stage.
Video is algorithm gold! 
Social media platforms give preference to video content in users' feeds because it generates more engagement. So, if you want your content to be seen by more people, you need to start incorporating video into your social media strategy. Video killed the image star because it is a more engaging, versatile and effective form of content!
If you want to optimise your online presence and create more video content, contact CAPITAL-e at askus@capital-e.com.au