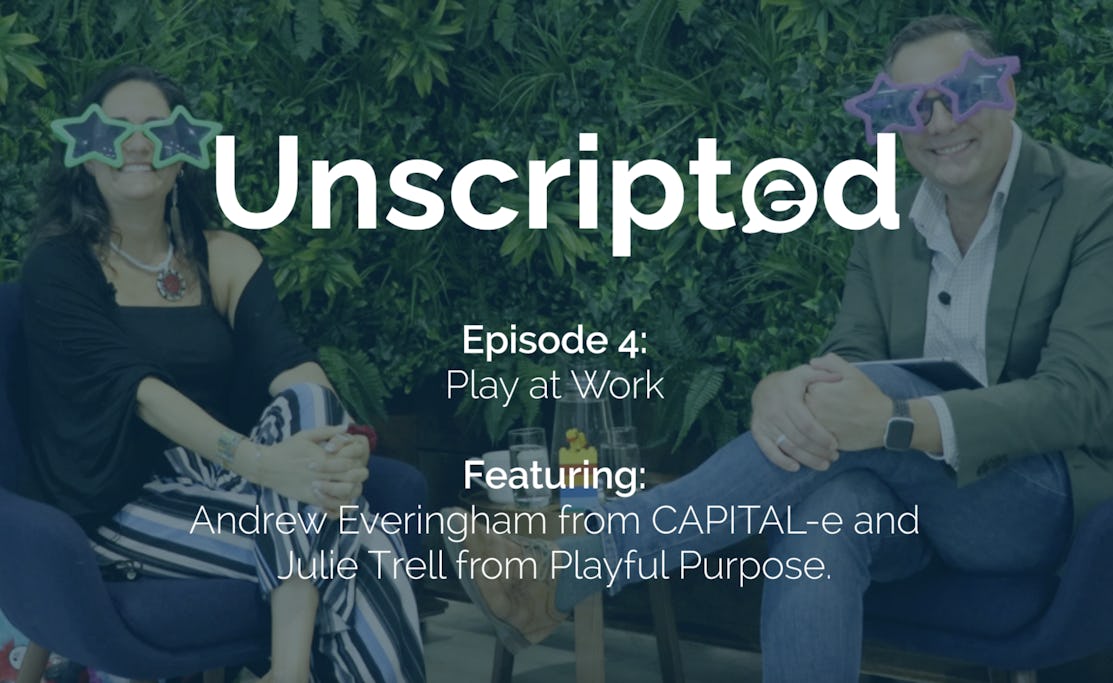 Unscripted Episode 4: Play at Work
19th May 2022
|
Written by Andrew Everingham
|
30 Minutes Watch
Since the very beginning of CAPITAL-e, I have consistently maintained that "if it's not fun, we are not doing it right." I try to live to that belief and that approach to everything I do in every manner possible. One of my mentors in this journey has been the amazing Julie Trell. 
Through our work together at Salesforce where Julie was a Salesforce Foundation leader, through her time as CEO of Telstra incubator Muru-D, to her current role at Indigital, she has continually reminded me of how play and fun are not only possible in the workplace, they are downright essential. 
I had the opportunity to catch up with her for a chat about all things fun and meaningful in our latest edition of Unscripted. I hope you enjoy it. It's fun… and a little playful.