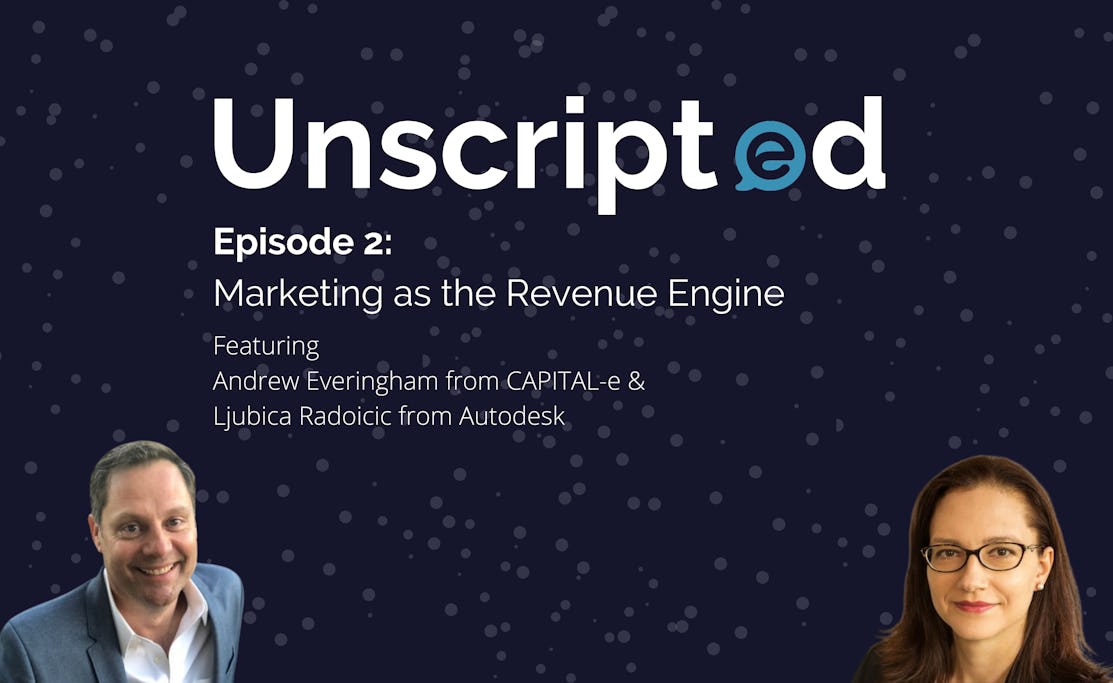 Unscripted Episode 2: Marketing as a Revenue Engine
28th October 2021
|
Written by Andrew Everingham
|
35 Min Watch
Featuring Ljubica Radoicic from Autodesk
As you've probably experienced first hand, there are many varied views of the marketing department and its place in the revenue process within an organisation. What I enjoyed about this chat is that Ljubica asks us to challenge old ways of thinking when it comes to marketing. She highlights the need to look at marketing's role holistically within the business and assess its current impact as a revenue generator.
Then, once you've identified your position, she then outlines how a business can start to architect a more strategic approach to 'revenue marketing'. 
Ljubica has a view of marketing that is refreshing and inspiring. It is super-interesting work and so incredibly relevant in this current environment. So grab a cuppa and enjoy learning from a revenue marketing guru!
To learn more about the Revenue Marketing Engine, check out these resources recommended by Ljubica:
You can also connect with Ljubica on LinkedIn.