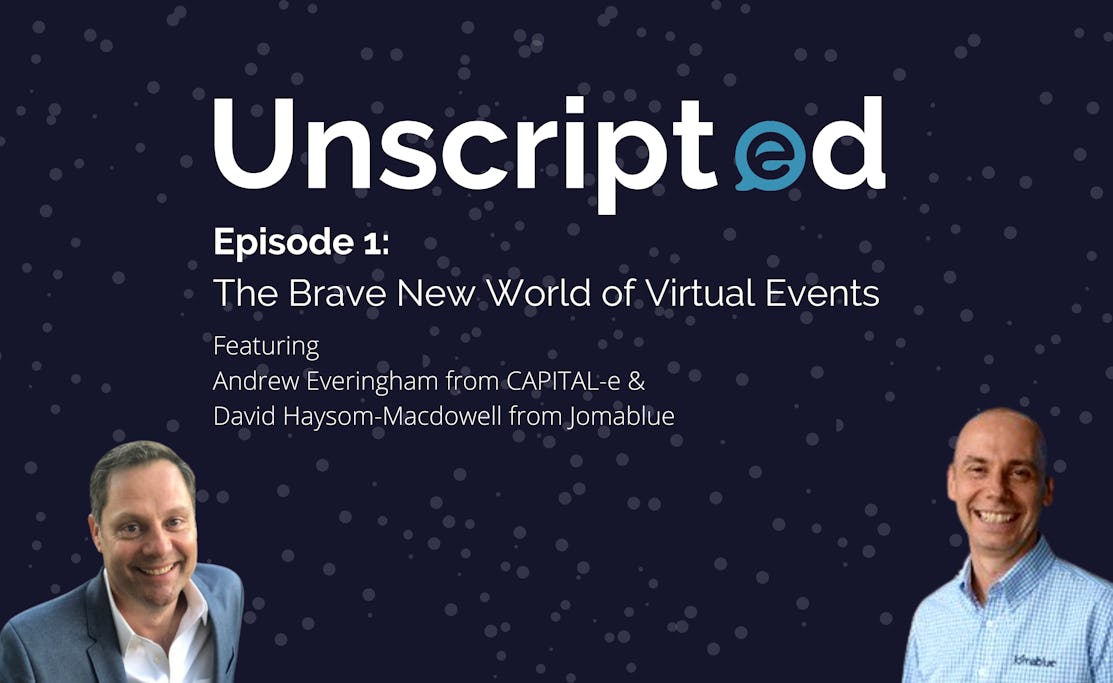 Unscripted Episode 1: The Brave New World of Virtual Events
13th August 2021
|
Written by Andrew Everingham
|
25 Minute Video
Featuring David Haysom-Macdowell from Jomablue
Live events have been around for as long as anyone can remember, but recently the way we approach them has changed dramatically, especially for B2B companies. The pandemic, advances in technology, and the way we consume content are all driving significant shifts in the events landscape.
In this edition of UNSCRIPTeD we chat with David Haysom-Macdowell from event technology company Jomablue about the brave new world of live events and how we strategise for success.
What are the things we have to think about when it comes to squeezing the maximum amount of value out of the events that we produce? Where are people leaving value on the table and what are some of the things to look out for when you are planning your next event or experience? Tune in for some thought-provoking discussion and some tips that might help you drive more success for your business.