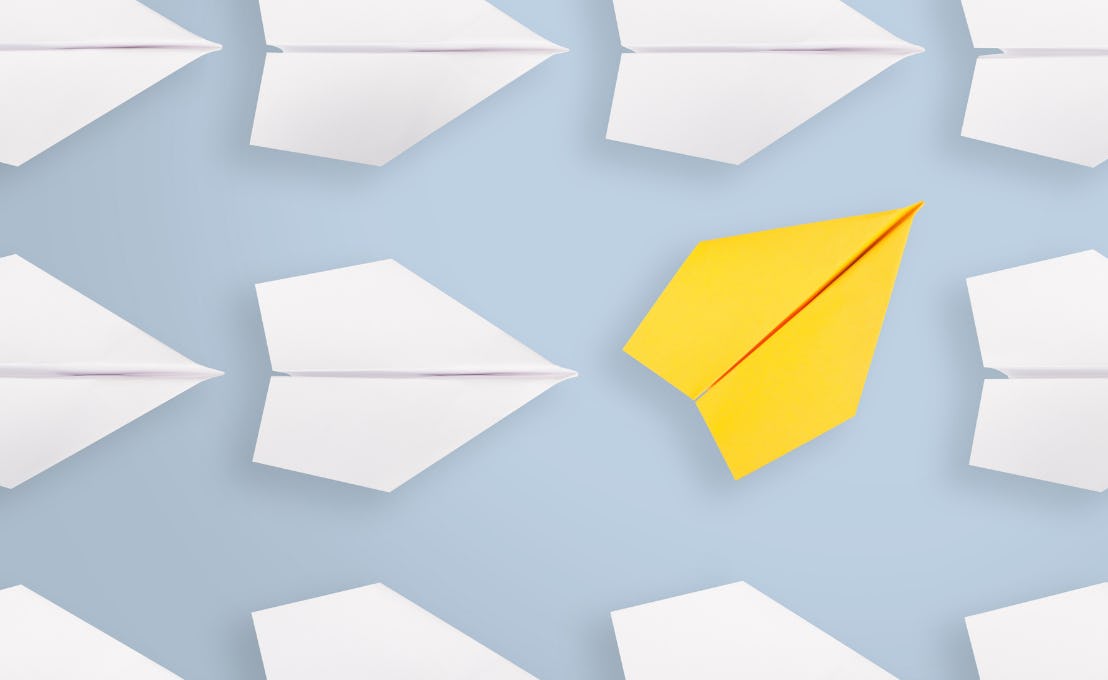 The B2B Buzz: February 2022
28th February 2022
|
Written by Rajhev Rajkumar
|
3 Minute Read
Chips off the old Bloch. ICT Tech Trends for 2022/23 
Kevin Bloch, ex CTO of Cisco, has shared his predictions for top tech trends, with insightful takes on the usual suspects: AI, Gaming, Web 3.0, and the Metaverse, among other popular topics . 
He kicks off with how 5G and Cloud are coming together to transform enterprise network environments, from the way they think about their architecture to how they acquire and deploy technology to users.. Marketers should consider what this will mean for infrastructure managers, and what types of companies will become vulnerable through failing to respond to this trend.
With the ongoing worsening of cyber security breaches and the promise of Zero Trust becoming foundational in building a secure architecture, how will the narrative from marketers need to change to address customer concerns? Precisely what do they need to do to differentiate their organisation's offerings from their competitors, based on their security credentials?  
Marketers will also need to consider the profound and transformational changes that the significant cost reductions of training general purpose AI will have for their worlds. It cost $875 million to train a GPT-3 sized model in 2015; this could be as low as $500 by 2030. Imagine that! (By the way, for those who are interested, GPT-3 stands for Generative Pre-trained Transformer 3, which is a language model that uses deep learning to produce human-like text.) The point is, we should all expect leaps in capabilities around translation, campaign optimisation, content personalisation and so much more.
The complete list of predictions is a very worthwhile read for when you have some time to not just absorb his thinking, but to all ponder the implications for your industry and your role. 
B, meet C. C, meet B. How this CMO brought B2C and B2B marketing teams together
Andrea Lineham, CMO and top 30 FinTech marketer, recently orchestrated the global rebrand of B2B payments player Assembly Payments, and Dublin-based peer-to-peer currency exchange, CurrencyFair. This article on her approach  is well worth a read. Here are some highlights:
Quote 1: "It's therefore really important to remove as much non-value-add decision making as possible, and to have things as streamlined and operationalised as we can," she says. "This is often where marketing teams get tripped up. As marketers, we're probably the slowest to operationalise our departments. It tends to be something introduced at a certain size, and often a mandate driven down by the company, rather than a purposeful decision by marketing. What I want to do is leave as much room for creative decisions from everyone in the team by removing reactive decision making. Because the mental switching costs between brands is enormous."
Quote 2: "We looked at typical M&A brand strategy from conservative to aggressive, and what could cause alienation with our customers, stakeholders and employees. We also looked at how to signify a shared future while not prompting that alienation, and to sustain brand equity," she says. "That's a challenging thing to measure unless you have big investments with the brand equity agencies or a big liquidity event."
"The other piece was trying to understand what we were going to be going forward. We were going through the delicate pieces of merging two companies together, so cultures and all the pieces that go with bringing two infrastructures together was already sensitive. We knew the symbolism of a rebrand could help with that. But it also could hinder us."
Quote 3: "These were to tease out what (vision, mission, values, personality, etc.) we wanted to maintain from the separate companies, and more importantly, who we were going to be. It was transformative for lots of reasons. It helped foster relationships that had to be fostered quicker than was happening organically and across time zones from just having meetings. We used a human behaviour specialist to take us through our workshops because there was so much emotion and built-up beliefs over many years. That was about drawing the best out of everybody's thinking."
Do you do "Agile" well in this VUCA world?
As an ex-product director for tech businesses, I'm very familiar with "Agile" in digital product development. When it comes to agile marketing, our team at CAPITAL-e tends to adapt to the highest agile speed that a client is willing to embrace. Sometimes we run a campaign in a completely agile manner, sometimes we embrace just some of the values of agile marketing into elements of a campaign or project. 
While agile marketing seems to have gained traction over the last few years, in part due to our VUCA state, I believe wholeheartedly that B2B marketing can gain enormous advantages by embracing agile as a methodology. (Ok, is it just me? Does everyone else know what VUCA stands for? I had to Google it, and according to mindtools.com VUCA stands for volatility, uncertainty, complexity, and ambiguity. It describes a condition of constant, unpredictable change that is now the norm in certain industries and areas of business. VUCA compels you to avoid traditional, outdated approaches to management, leadership, and day-to-day working." Well, obviously!).
But back to the benefits and upsides of Agile. Of which there are many. You only need to listen to the excitement in Olga Adrienko's voice to know how delighted she is with the outcomes of leveraging agile marketing at SEMRush. It helped her team grow revenue in their top 10 new markets by 90% YOY (year on year), and gain 500,000 new users. Ok, it was a few years back but you'll get the picture.
Michelle Peluso, recent IBM CMO, is among those who have embraced Agile. What about YOU? Would you like to hear from other marketers who have been successful with Agile? Perhaps you have been successful at doing it yourself. Have you tried Agile and, if so, what challenges have you faced? Email us at askus@capital-e.com.au. We'd be delighted to hear from you, and perhaps even host you on our blog or podcast, to share your experiences. 
Maybe you're already an expert - but if you're not and are keen to learn more about agile marketing, check out this manifesto and resource list to get started. And of course, if you have questions I'd be only too happy to help.