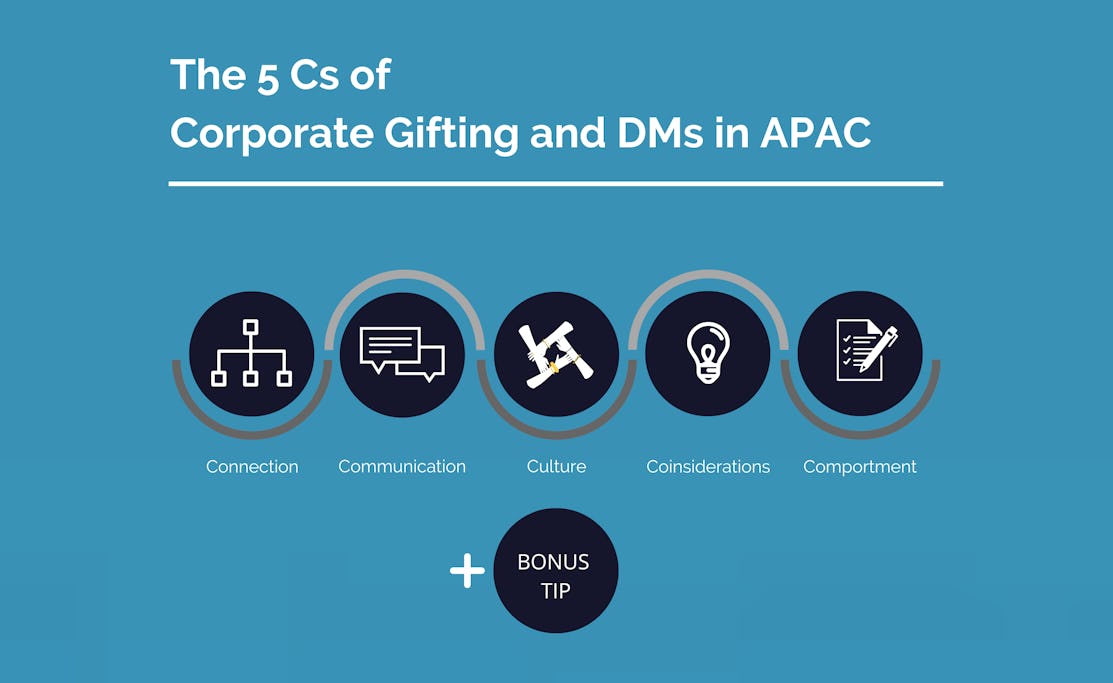 The 5 Cs of Corporate Gifting and DMs in APAC
13th August 2021
|
Written by Alice Kwan
|
3.5 Minute Read
Corporate gift giving and Direct Mail have grown in popularity during the pandemic. Organisations have been using gifts to open doors, build goodwill and develop relationships, both with prospects and clients, but also with employees and partners.
We agree with the old adage that it is better to give than to receive. But if you're looking to send a gift in APAC, you may want to consider some of the following to ensure your gift is received with the intended gratitude and enthusiasm in the cultural kaleidoscope that is Asia.
Connection
Like with Christmas or other religious, cultural or traditional celebrations and festivities, in most parts of Asia, gifting can be beneficial in developing or strengthening a relationship. You will come across as thoughtful if you send gifts during a traditional festival such as Lunar New Year, Hari Raya Puasa, Diwali, Tet or Songkran. It's definitely a way to develop a connection with the recipient but remember that this works best when you have a genuine interest and appreciation for the recipient's culture and heritage. Nothing screams FAKE more than a gesture that is out of place with the way you and your organisation normally communicate.
Communication
Generally, gift recipients are curious to know who this sender is and what is this about. Include a gift card with a short message or even a handwritten note. Make sure you sound like a trusted friend rather than a pushy one. Also, try and ensure follow-ups communication is done in a manner that doesn't belie an ulterior motive. If relevant, try to make the follow-up congruent with the gift. We recently worked with an Account Exec who sent a prospect a football shirt from the prospect's favourite club. Our advice was to follow up a week later when the team played in an important final, and to reference the game as an ice-breaker (Bonus: the prospect's team won! Phew!).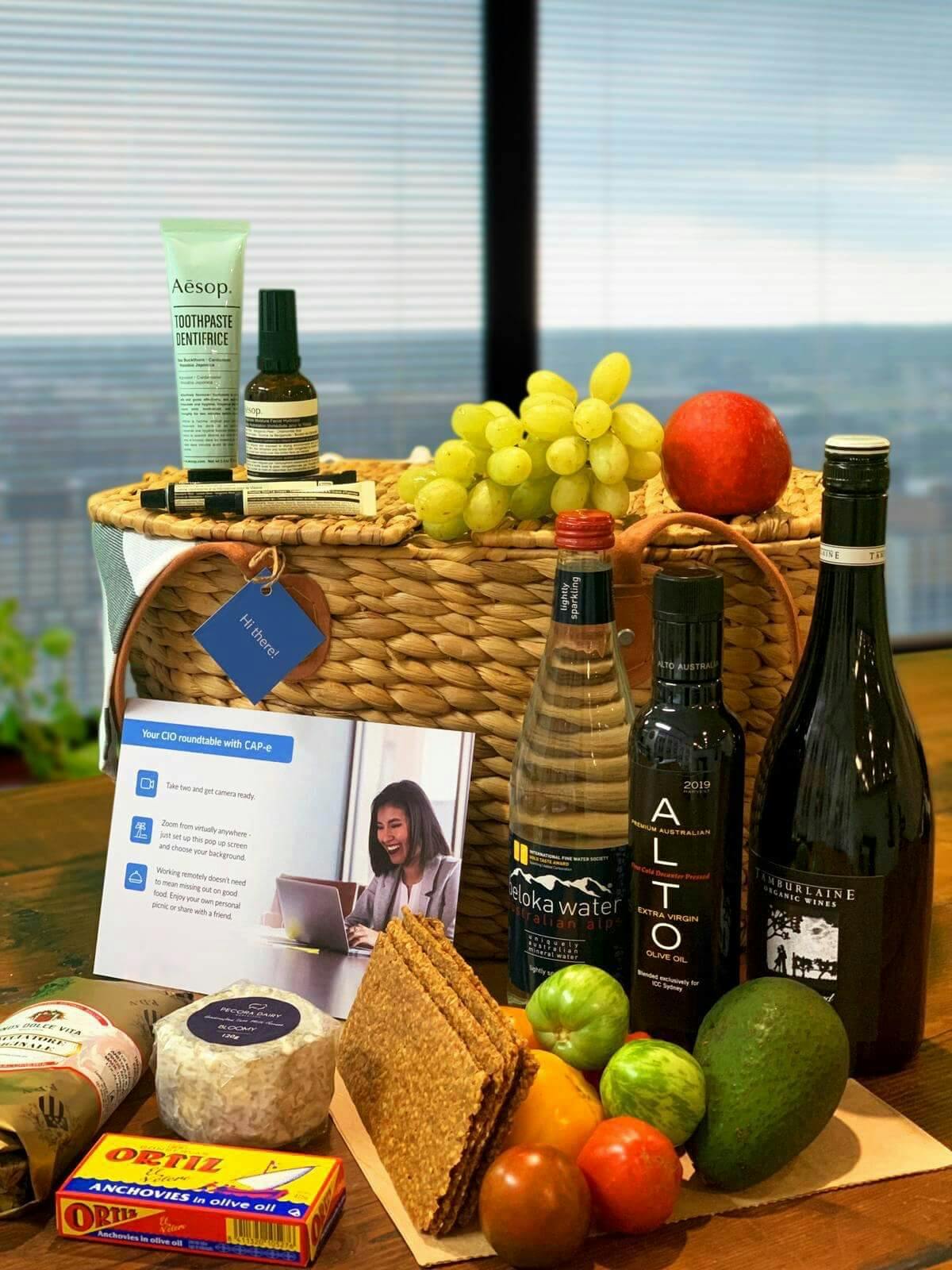 Culture
Gift-giving is common in Asia and it does not require a special occasion, serving more as an expression than an appreciation. It is important to be culturally aware and learn the traditions and norms of the recipients you plan to give a gift to so that you do not offend or embarrass them.
In predominantly Muslim countries like Indonesia and Malaysia, pork and alcohol are prohibited and consumable gift items are frowned upon during the holy month, Ramadan. For countries that have a Chinese influence, like Vietnam and Korea, sending them a clock literally means "giving you a funeral ritual" when you translate "giving a clock" to mandarin. Sharp tools like knives or scissors equate to cutting ties or ending a relationship and handkerchiefs symbolise sadness and farewells.
Tips: avoid odd numbers and also the number 4 as they come across as bad luck. And if you are considering wrapping your gifts, avoid wrapping gifts in either black, white, or even blue, as these are considered bad luck. If your recipient is Hindu, a gift made from leather may be seen as offensive, due to the likelihood that it's a product made from cows, which are widely considered sacred in places like India.
Considerations
It is encouraged to do some research and understand the protocols; think about tradition, culture, and religion when deciding what's appropriate as a gift to a business associate in Asia. - Food is a popular choice, useful gadgets are another.
Comportment
A funny choice of word. But in Asia the way you behave, or the way you act and carry yourself, is very important. Countries and companies are looking to enshrine this in their laws and policies. In recent years, countries in Asia have been enforcing anti-bribery and corruption laws. This means that companies need to ensure that they are compliant with applicable anti-corruption laws in each of the countries to avoid coming across as unethical.
There are companies that do not accept gifts entirely while others do not accept gifts if the value is above a certain amount.
Find out about the intended company's gift policy and procedures if you can. In some cases taking an executive out for a meal, sending them a gourmet food hamper or a little souvenir with a gift card for relationship-building purposes is still acceptable.
Customs
Wait, what? Yes, we've covered customs but this is the other type. The one that assesses and collects customs duties and taxes at the border. While the bureaucratic hurdles in some countries can be frustrating, providing requisite information accurately and in sufficient detail on gifts can help make the process smoother. In most cases this comes down to providing a realistic value, detailed description, and indicating that it's a gift, so that customs officials know it's not a commercial shipment.
Be sure to check country regulations on gifts. Some countries only allow goods and materials that meet strict conditions. In Indonesia and Malaysia, for example, pork and non-halal products are prohibited. Avoid sending gifts that are perishable or contain alcohol unless you have an import license. Countries like India and also Indonesia require a recipient's personal information such as their tax ID and driver's license number for verification purposes before customs clearance.
Also, take note of transit time if you want the gift to reach the recipient on a specific day or at a specific time. If you would like to avoid any delay in the shipping process, it is advisable to check with your logistics provider on what's required to provide the correct paperwork, costs of international shipping, insurance, and custom taxes/duties.
If you're looking to run a DM campaign in APAC or send out corporate gifts to senior execs, CAPITAL-e will be delighted to advise you on how to execute a campaign creatively while achieving the best possible results. Email askus@capital-e.com.au to set up a call today. And yes, there were actually 6 C's. We like over-delivering like that ;-)