The 12 Things That Top Influencers On Linkedin All Do
23rd September 2021
|
Written by Matilda Baines
|
3 Minute Read
LinkedIn's popularity has skyrocketed in the past year. It's inspiring to see how many individuals share their experiences, gain viewership, and build their brands.
"About 303 million people use LinkedIn every day, making it the world's biggest professional social networking site. Given these numbers, LinkedIn has become a valuable medium for B2B influencer marketing due to influencers who impact big names like CEOs, department heads, and business executives. So influencers' postings get more attention on LinkedIn since it is less crowded than other social media platforms like Twitter, Facebook, and Instagram," says marketing and SEO specialist Christian Green of Write Fuel.
As a result of the massive content explosion, everyone's racing to become a LinkedIn influencer and develop an extensive network of followers. 
But what do top influencers on LinkedIn do? Here's the top 12 on the list.
1. They Tell  Stories
One of the most effective ways to capture the attention of your audience is to convey a story.
Compelling stories are the reason audiences come into existence, flourish, and have influence.
2. They Bring Value
Providing value to individuals is another effective tactic in any field. Don't simply publish anything for the sake of getting leads, views, and likes. Most successful LinkedIn influencers post something that their target audience can benefit from. That is what it means to be an influencer or thought leader.
3. They Bring People Together
When influencers invite every one of their connections to remark on what they are doing or what they want to accomplish, their postings become widespread. As a result, people will feel included and will begin to connect and click to read what others have said.
4. They  Offer Help
One thing about help is that it is not a negative thing: it is a fantastic term. It ranks among words like "worth," "achievement," and "girth." There are several ways to help, and many LinkedIn Influencers offer to help their audience to attract more.
5. They Go Live!
Consider using LinkedIn Live to deliver a monologue, a conference with attendees, or a live stream from an occasion. Live video, according to advertisers, leads to even more genuine audience engagements, and 82 % of consumers would prefer to watch a store's live video than browse a social post. LinkedIn live videos receive seven times more responses than local videos from the same presenters.
6. They Aren't Hard Sellers
Although it is natural to promote your business, it's better to avoid doing so in postings. Avoid posting explicitly about your product or services; it will appear as an advertisement, and people will tune out. It's better to participate in thought leadership discussions; if people like what you're saying, they'll go to your site and check what you offer. It's more about establishing connections and developing relationships.
7. They Share Giveaways
People like freebies and presents. Sure, you can't hand out free things in every post, but posts giving away something receive a lot of interaction. As a result, it would be ideal if you scheduled to hold a giveaway once a month, or at the very least once a quarter.
8. They Use Hashtags
Including hashtags in your posts will aid in the discovery of your content and let LinkedIn classify and distinguish your postings from other content. Properly used hashtags allow people to discover your material quickly in their searches.
9. They Post Often But Not Excessively
Influencers that posted 10-15 times monthly on LinkedIn got the most engagement, with an average of 79 interactions per post.
For optimum engagement, you can post updates at most 2-3 times per week is ideal.  If you publish too often on LinkedIn, findings suggest that your postings will be hidden from people's feeds, lowering your average engagement ratings.
10. They Post Unique And High-quality Content
The best way to make yourself stand out is to provide interesting content about your specialty, questioning conventional wisdom. This kind of content is very appealing.
11. They Set Their Niche
You will be more likely to become an effective LinkedIn influencer if you target a specific market with your branding. Just don't go too narrow that no one will be interested.
12. They Create Interesting Headlines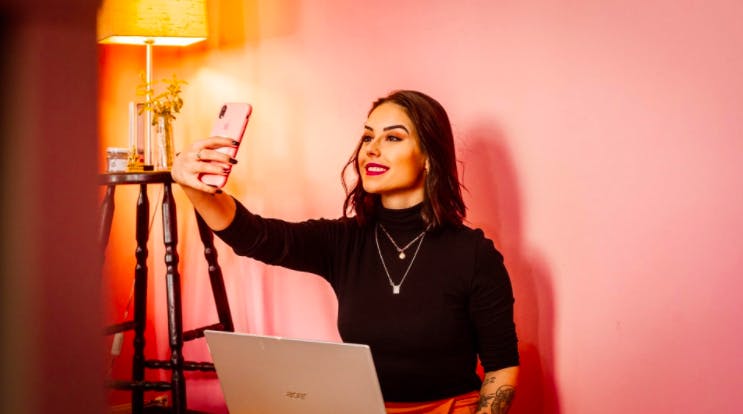 Visitors will see your headline before they even open your profile, so it's essential to get it right. LinkedIn makes it easy for others to know where you work and who you work for in your profile headline.
Perhaps a headline that people would recognize, or a phrase that summarizes your professional path, such as "Previous teacher, present business coach." What distinguishes you from others?
Engage With Your Audience And Be A LinkedIn Top Influencer
Your connection with your audience as an influencer is both delicate and crucial. From there, note that people purchase from influencers they know, love, and trust on LinkedIn. For this reason, you should put in the effort and demonstrate that you care about your followers.
CAPITAL-e is your engagement and marketing partner in becoming a LinkedIn top influencer. We team up with you to provide unique branding, engagements, and experiences.
Contacts us at askus@capital-e.com.au and let us know how we can help!