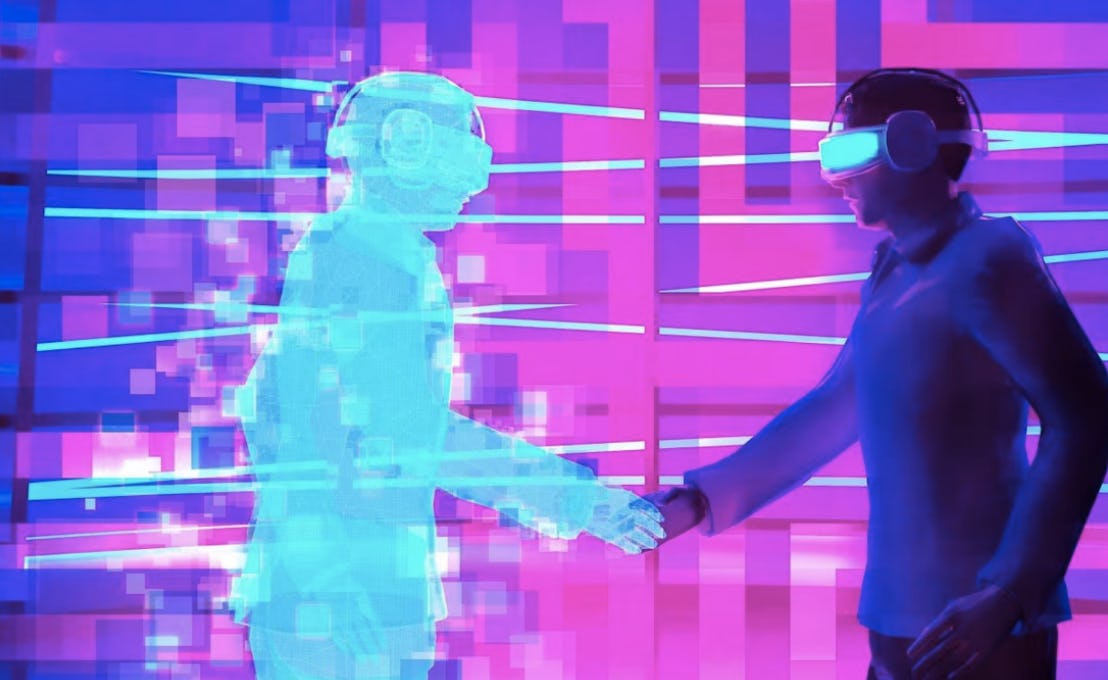 Into the Metaverse
25th November 2021
|
Written by Elyse Doornbos
|
3.5 Minute Read
So, what's the Metaverse?
The Metaverse is an expansive network and virtual world consisting of real-time rendered 3D worlds and simulations; all supporting the continuance of identity, objects, data and entitlements of the real world. Not overly simple is it? How about this explanation: The Metaverse is a place that parallels the physical world by allowing users to interact in a digital world. It does this through the use of three types of technology:
Where we've come from
Online communities started appearing around the mid-1980's but grew in popularity through the 1990's with the introduction of chat rooms, AOL instant messaging and the first social platforms (e.g. Myspace and Facebook). Recently, online platforms such as Meta's (previously known as Facebook) Messenger, Discord Servers and FaceTime are considered on par with, and just as socially acceptable, as physical interactions. 
So is Metaverse, this new form of a completely immersive and embodied internet, far-fetched?
Events in the Metaverse
As the world opens up, hybrid events that provide guests with access and interaction in the virtual and physical world are becoming the norm. However, there are doubts that virtual streaming has the ability to truly give the same immersive experience a live event does. Like, how can attendees ever be able to truly connect with speakers, beyond just watching a video? And how do you replicate the individual interaction and dynamics we experience when we're face-to-face with fellow attendees and speakers? 
Here's where the Metaverse steps in.
Essentially it is thought that the Metaverse can fill the gaps of hybrid events, bridging physical and virtual worlds and creating what we call "True Hybrid Events". The individual interactions through VR & MR technologies can bring that connection to life in a whole new way. As each generation progresses and becomes more acquainted with 3D and VR technologies, it is creating more opportunities for the events industry to capitalise on this new style of community engagement. Progressing from camera face filters to real-time holograms, t
Is there a demand for virtual reality events?
Virtual events can help brands reach large audiences as they increase the access to events. This provides businesses in the B2B space with great opportunities for profitability and marketability. In the book, Meet Me at the Metaverse, Nick Borelli, Director of Marketing Growth at Allseated, suggests that
 "exclusive VR experiences could also have significant market potential as a kind of bespoke luxury product". Businesses who include VR & MR experiences in their virtual events are able to mirror what in-person events do well; they create a sense of inclusivity and exclusivity.
So, what's next?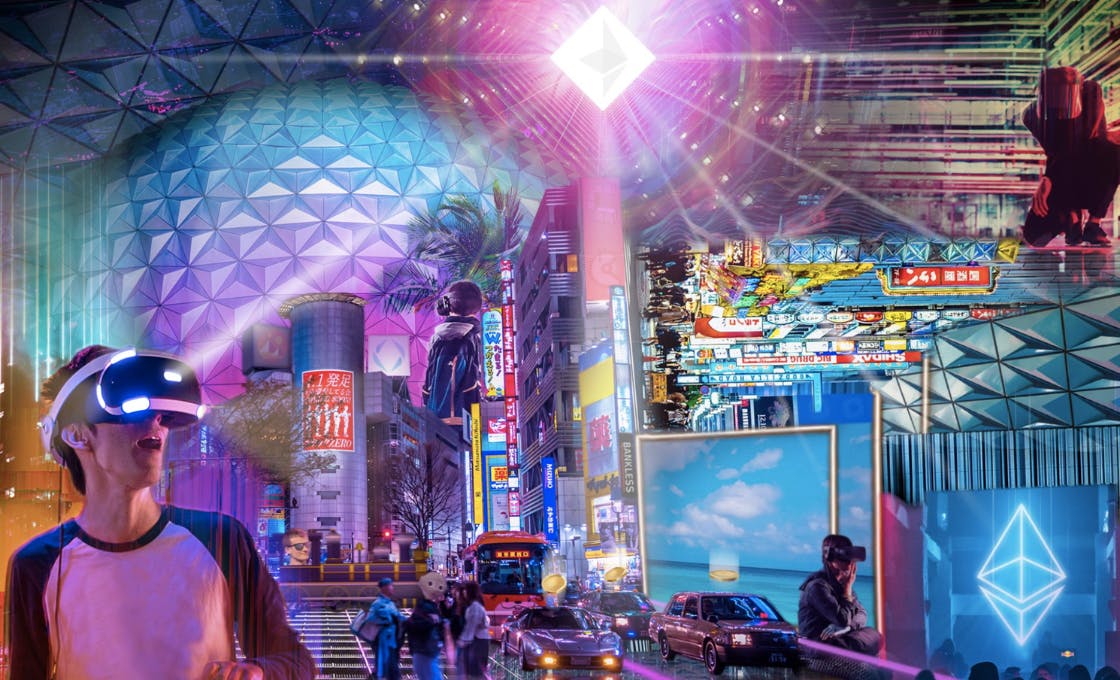 In the last 12 months we've seen the expansion of virtual streaming platforms to meet the growing demand. And we've seen the many benefits flow through for businesses and consumers as a result. 
Many organisations are also implementing new environmental initiatives. Virtual events can be a tactic in its own right to help meet environmental objectives. Think of the environmental costs that are reduced by hosting a virtual event: You don't need to fly people around the country (or world) to attend a virtual event. Plus, as the need for physical printing and merchandise is not required at a virtual event, this too helps reduce the environmental costs.  
It's predicted that in 10 years, people will be able to digitally teleport into events with their personalised virtual avatars. The gaming community is already leading the charge in this space. For example, Fortnight organised a virtual concert that featured Travis Scott and Roblox hosted a virtual concert with Lil Nas X. They received an astronomical 12 million and 33 million viewers respectively. Need we say more!
As more consumers join the Metaverse, this type of digital engagement will become natural to everyone, not just to gamers. Inevitably there will be a tipping point for event organisers and B2B companies; they too will need to start merging the physical world with the Metaverse. 
If there is one thing we can learn from past technological waves it's that it pays off to be ahead of the curve.
Let's chat Metaverse over coffee. Connect with CAPITAL-e anytime at askus@capital-e.com.au