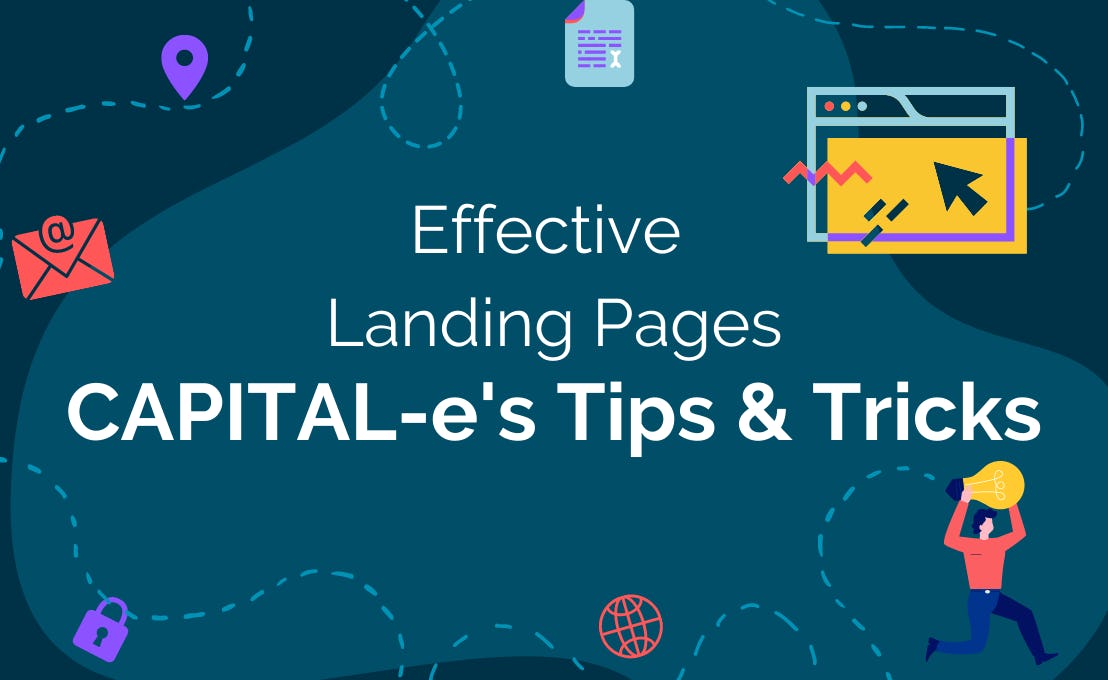 Strategic Assets
Content Marketing
Creative Design
How to Make Your Landing Pages More Effective
24th March 2022
|
Written by Elyse Doornbos
|
5 Minute Read
Landing pages are everywhere on the internet, whether pages you're directed to when you click an ad, or a homepage for a website. However you decide to use landing pages, they serve the same purpose of capturing and attempting to convert leads into customers; making them a unique and powerful element to any business's digital marketing strategy.
Here are some of CAPITAL-e's tips to help you make your landing pages more effective. 
Understand the type of landing page you're promoting.
When developing a landing page, it's important to define what you want it to do and how you want it to perform in terms of conversion. Is your intention creating a marketing funnel, qualifying leads, or building awareness? Understanding your conversion requirements is crucial to defining  the structure and format of the landing page. When creating a landing for a product or service offering, there are four typical landing page formats you can use:
Splash landing pages: Use a splash page when you have a specific goal to fulfil. Asking the user about their language preference, verifying their age, or making an announcement are popular functions of splash pages.
Squeeze landing pages: This page is a short-form page that usually only requests a visitor's email address so they can enter your marketing funnel.
Lead capture landing pages: A condensed version of a sales page; but a longer version of a squeeze page.
Sales landing pages: Sales pages can be short or long depending on your product or service and the amount of information required to explain value to users.
Maximise the Potential
I'd say it is pretty obvious that all good landing page strategies need to optimise the landing page to make it the best it can be. There is, however, a myriad of modifications you can focus on, such as imagery, copy, keywords or UI, to bring your page to the next level. 
Create a Valuable Offer
The majority of the time, landing pages offers are free. But free doesn't mean good. You need to make sure that what you're offering is good enough at least to encourage a stranger to give some sort of personal information. Not only this, but don't forget in the business world, you're competing against many other companies for your audience's attention. So the aim of the game is to not only be 'good enough' but to stand out, and for good reasons!
Hubspot created a perfect list to determine if you have a stand out offer or not:
Does my offer solve a pain point for my target audience?
Is there a clear benefit that a lead can gain from this offer?
Can my offer rival the competition?
Does my landing page load quickly?A single second delay in page load time means 7% fewer conversions and 11% fewer page views. Slow page load times can also result in customer dissatisfaction and frustration).
It's all about the Journey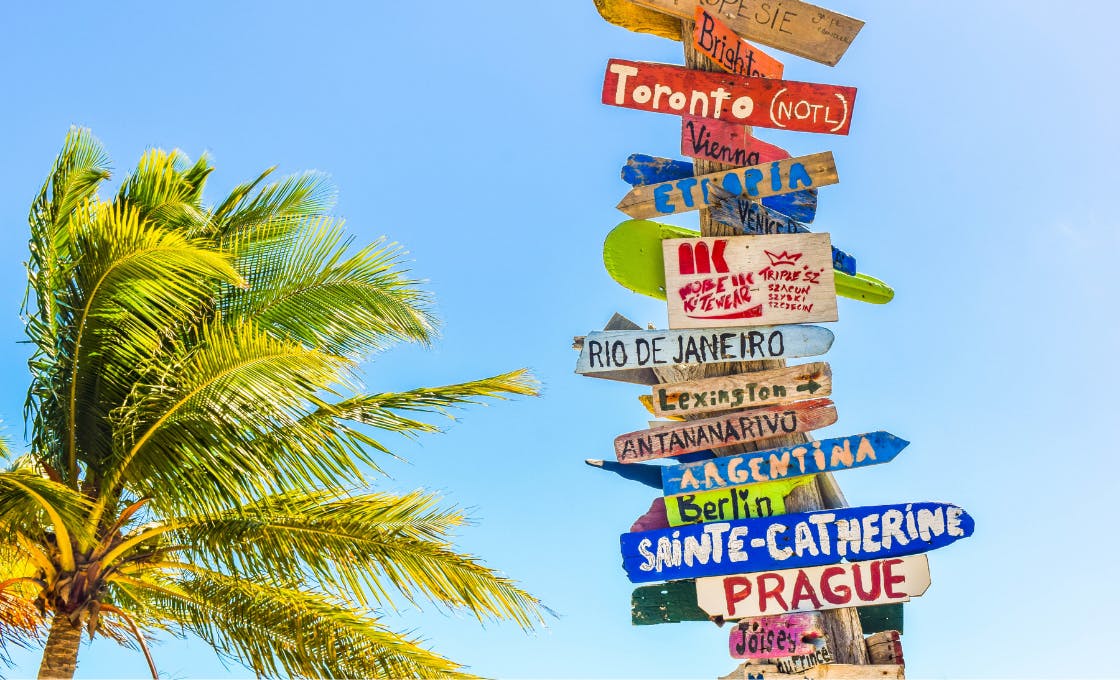 As I said, the point of a landing page is to convert visitors to prospects. In order to do this, you need to have an eye catching experience that guides visitors through all relevant information before they commit to your CTA (call to action). 
Following the Triple A's structure is a big advantage. The As are: Awareness, Analyse and Action. 
Awareness: Understand that the buyer is looking for you to pinpoint a problem they have.
Analyse: Once you have pinpointed their problem, they look for you to suggest a solution.
Action: Once the solution is found, they feel prepared to approach the problem and take action.
The copy and structure of your page should follow the journey of the AAAs, as it can play a valuable role in increasing your chances of conversion. This structure is about giving people what they are looking for. And as all good sales people will tell you, you should match your offering to meet your prospects. wherever they are!
Sometimes you need to spell it out plain and simple
If the purpose of your landing page is to drive conversions, visitors shouldn't need to search or scroll to understand what you are looking for. And what you are looking for is their relevant information in return for something of value to them. The best way to obtain this is to use creative directional cues to guide your visitors to your CTA. 
Examples include:
Imagery of a person that is looking or pointing to the direction of the form.
Making your CTA button a contrasting colour to draw attention
Arrow indicators pointing towards the form
Anchor text throughout the page to draw visitors back to the form
Using negative space for the form, to draw the attention of visitors
Bold colours or outlines for your forms
Using FOMO (Fear Of Missing Out) tactics, as people don't like to miss out on genuinely great opportunities. Make sure to highlight how much time is left before your offer expires - whether through a countdown timer or in copy. Check out this cool study on cookie jars which highlights how scarcity marketing can be beneficial.
Understanding the benefit of Video Marketing
It is broadly known that around 65% of people are visual learners, which is reflected in video marketing, which is gaining in popularity. Not only is there an increasing trend of customers liking video marketing, marketers feel the same way. 88% of video marketers say that video gives them positive ROI. It is important to make sure that if you do use video marketing in your landing page, that it doesn't draw away from the key component, which is the CTA.
If you're teetering on the edge of trying to justify the costs of video marketing to your landing page, here are some reasons that might tip the scale to yes!
Increased conversion rates
More personable way to connect with prospects
More engaging than an image and gets visitors in the habit of clicking (e.g. converting)
Reduces the number of support calls or tickets you receive
Processed 60,000 times faster than text
So do you want to put the above into practice? Contact CAPITAL-e to help build your next landing page at askus@capital-e.com.au