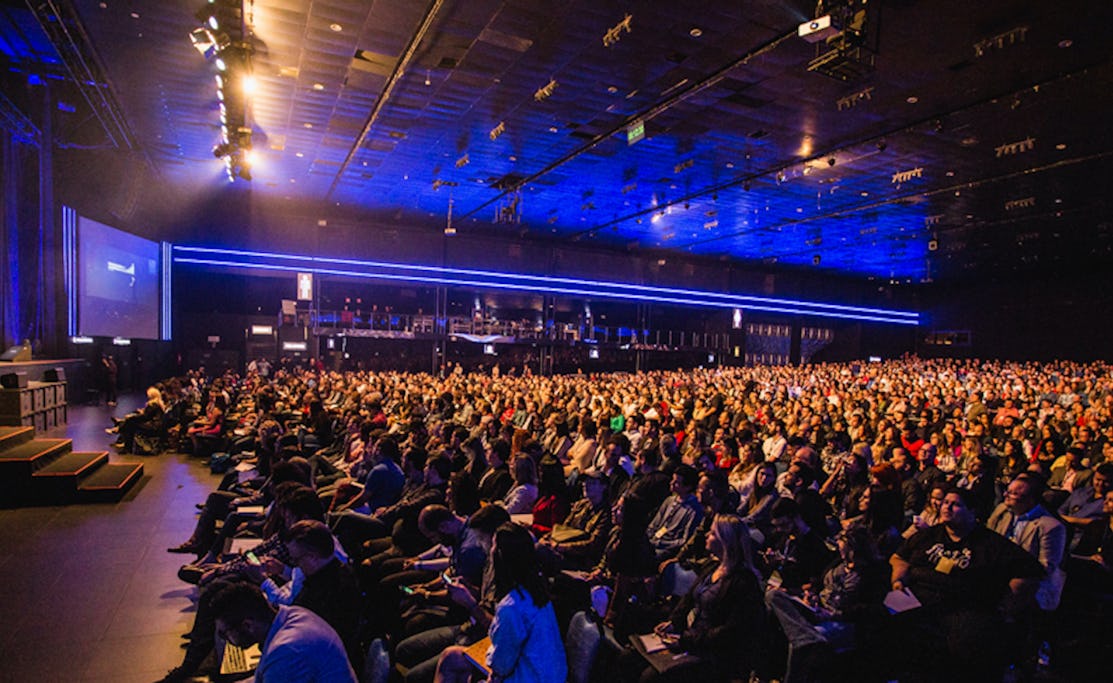 Events - the epicentre for marketing content
25th November 2021
|
Written by Samantha Rosich
|
5 Minute Read
Events take a lot of time, preparation, investment and team work. And yet most events exist only as a single moment in time. That time is often thrilling, important and useful to the needs of the client and delegates. So how can brands better benefit from this investment and transform an event into a marketing powerhouse that generates ideas, insights and products? It all comes down to maximising an event's ability to generate interesting and creative marketing content, post the event! 
Our top 7 tips to maximise events to create powerful marketing assets
We do this by ensuring the event becomes the basis of a suite of marketing assets that goes beyond a single moment in time. How do we make that moment in time come alive again and in different shapes and forms for weeks, months and maybe even years after the successful event is held?
Let's dive into our seven tried and tested tips on how to create an event that can be used as a springboard for additional premium marketing content:
1. The People
You will often hear that successful marketing is about people, not products. Likewise, what makes an event successful is the people, the hosts, the keynote speakers and the panelists. What they have to say and what materialises from the questions and discourse of an event is considered "gold" in the world of brand marketing. These insights, opinions and moments shouldn't be lost. Instead, make a point of capturing them, and repurposing them as written content, like a key learnings blog for your website. You can also organise to interview the speakers individually. Their insights can be included in long-form content like white papers, interviews, guides or opinion pieces. You can also use them in easily digestible and shareable short-form content, like Q&A's, lists and pull quotes for social media. Yes, people are what makes an event, so never underestimate their part in the creation of new and useful content. Quoting people also has the added benefit of increasing the likelihood of the content being shared by them, therefore increasing its reach.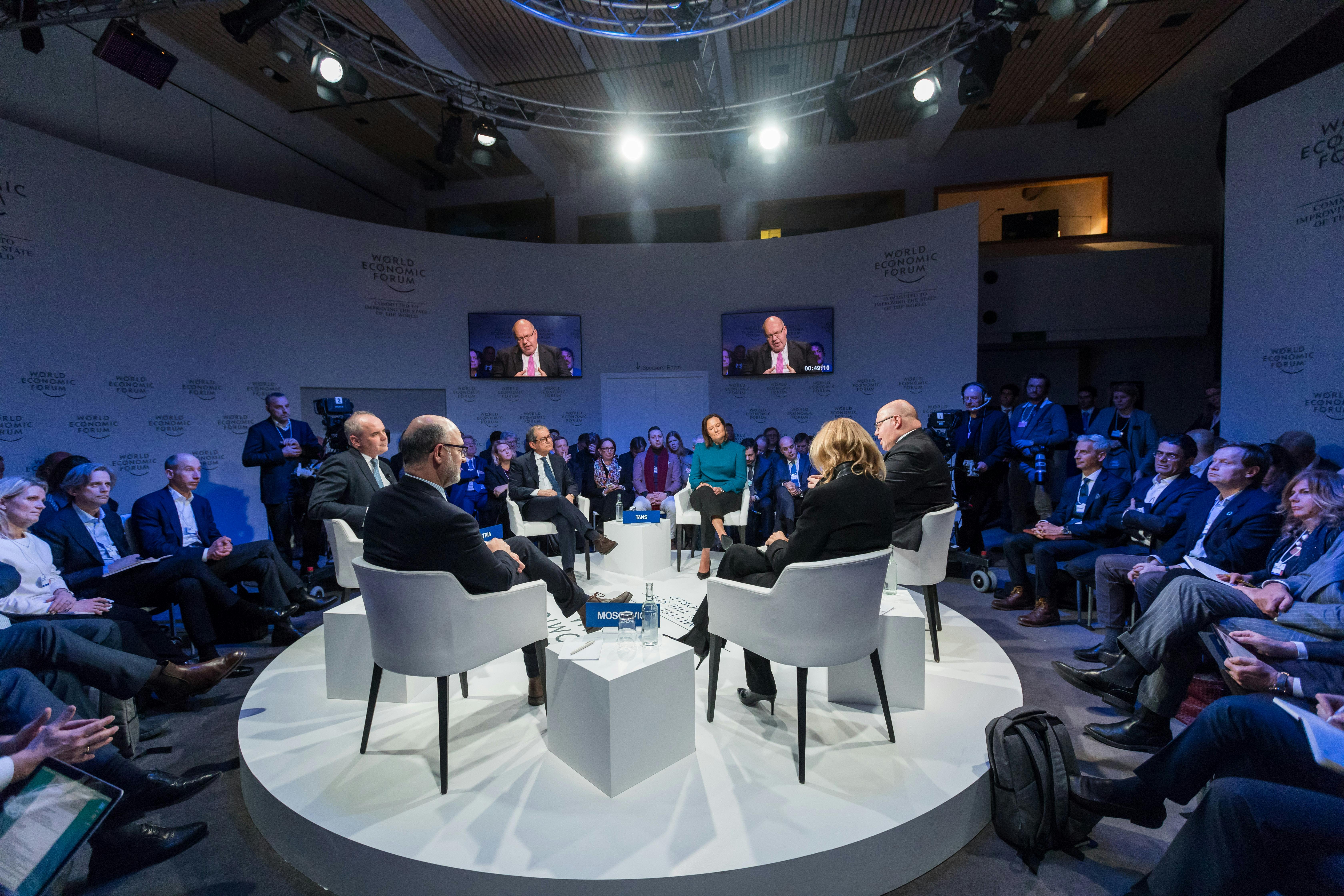 2. The Subject Matter 
Breaking down what was covered at the event into downloadable assets is a great way of keeping the event message alive. A comprehensive ebook or white paper can amplify the messages of the event and is a great way for people to later absorb the messages and opinions raised. It's also a perfect opportunity to include the clients' own thought leadership insights in greater detail. The white paper, long-form interview or article/ blog can also bring in other voices, like third parties and other opinions, to balance your story. This tactic can transform the marketing asset into something that is also PR-driven and newsworthy. 
3. The AV Recording
When recording an event, always think about the end use. A clean edit can be shared online, including on YouTube or Vimeo. Other shorter pieces can be shared on social media. Reflective of our time-poor society, short clips—15 seconds to 2 minutes—are usually the most viewed on social media. So edit, edit and edit some more! Capture each speaker, the audience and the small details that were key to the event, and then create bite-sized clips of these.
The AV recording should also be high enough quality for the voice recording to be used in podcasts. A sound bite from an event can be great material for a brand's podcast series. Plus, you will be impressed with the quality of microphones you can buy at a reasonable price these days, making AV recordings achievable for all businesses.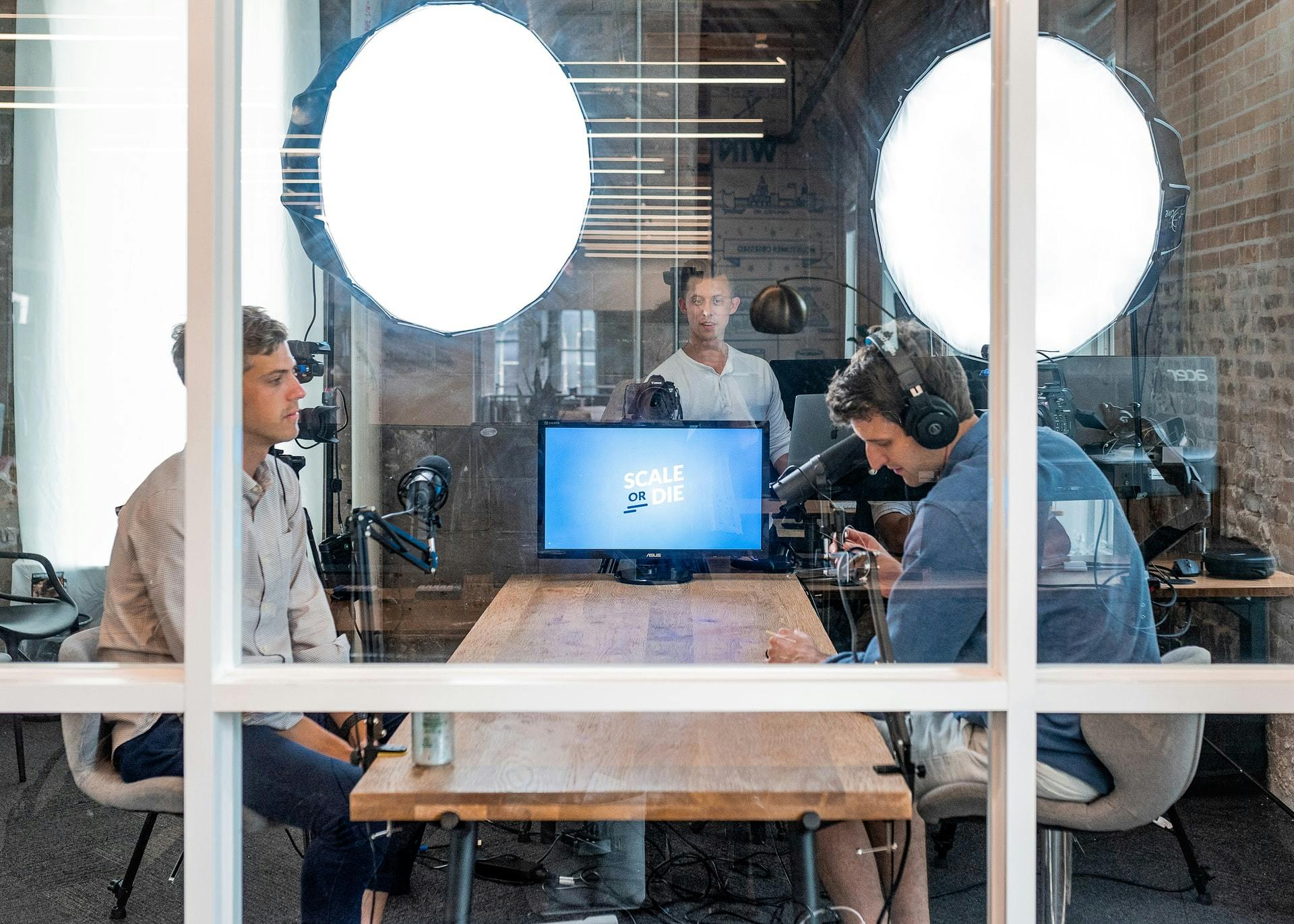 4. Vox Pops
One of the easiest ways to capture the essence of an event and share that moment in time is through vox pops. These are created by talking to individual audience members to find out what they liked or learnt at an event. Vox pops provide event organisers with useful delegate data, fueling new research ideas and are also great proof points. 
Vox pops that interview the speakers and panelists on the actual day of the event can also make for interesting and candid content. Shake things up a little by grabbing two speakers at the same time to create a lively snippet of conversation. And as we've mentioned, creating specific branded content of the speakers increases the likelihood that they will share it through their own platforms. And just like that, your branded content is amplified, potentially reaching new and relevant audiences. 
Don't forget to capture some 'behind the scenes' footage of the event organisers and the brands represented. This is always a great way to humanise a brand.
5. Photography
It's true, a picture is worth a thousand words. But it can say so much more if you add a few words on the picture itself. Create something that is cleverly branded and that people will love to share. Make the most of the power and influence of your stakeholders by equipping them with great pics and social posts. If they love it they'll share it. Great pictures are also needed for all the subsequent written content. Stakeholders will love how the content helps build their profile and you will have also accessed their new and relevant audiences. A win-win situation!
6. Infographics
And while we are on images, we have to mention how useful and easy it is to create infographics based on an event. Often, speakers have beautiful on-brand slides and visual aids to help communicate their ideas clearly as they present at an event. Developing a series of simple and easy to digest infographics from already formulated documents should definitely be included in your content strategy. If crafted well, the social media shareability for the graphics will flourish. 
7. Plan and Seize the Moment
All of the elements of your amazing digital or hybrid events can be used to power your marketing in many new and creative ways. So enter the event with the outcomes you want in mind. Have your content strategy in your head and make it your mission to gather recordings of the key event moments, including speeches, panelist sessions, and delegate footage. And don't forget to look out for the serendipitous opportunities. You will be blown away at how much content you can get at an event. 
Follow these seven tips and your events will live on forever! You'll have a solid drum beat of marketing assets being delivered and repurposed in different ways, to different audiences and in different channels.
We're here to help. Get in touch to discuss ways CAPITAL-e can optimise your event as a springboard for premium marketing content. Contact us at askus@capital-e.com.au