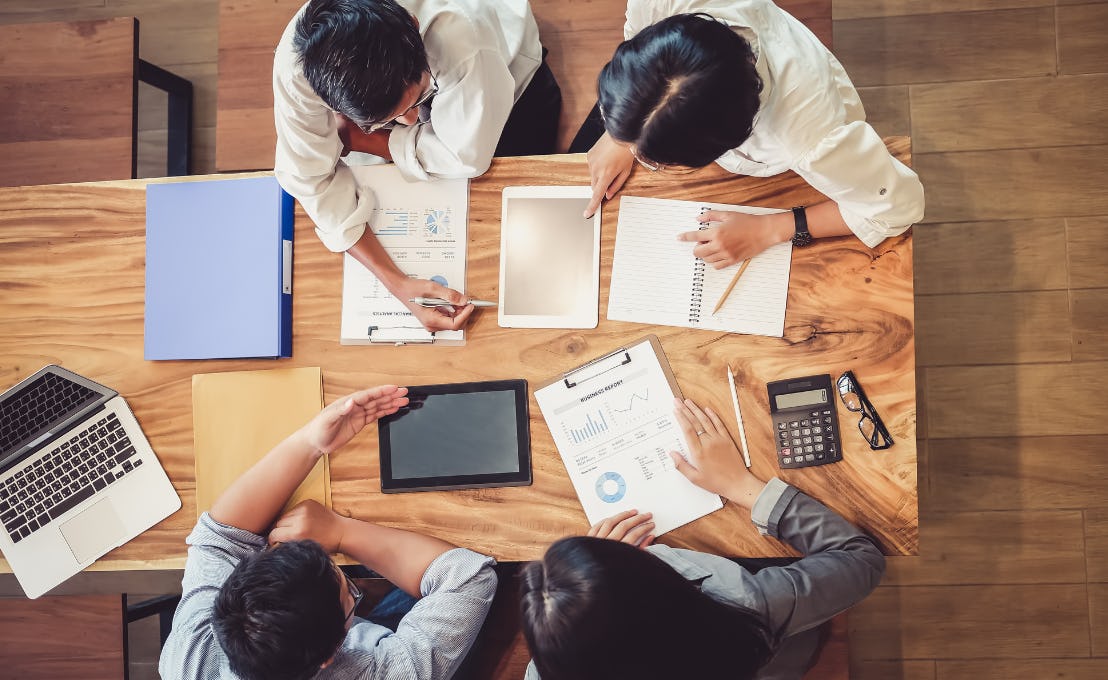 Create meetings that matter - 5 Effective ways to improve your in-person, online and hybrid meetings
30th June 2022
|
Written by Maddie McMunn
|
2 Minute Read
Adopting effective techniques and tools to keep people alert and engaged can mean the difference between a well-functioning meeting and a poorly functioning one. Whether it's a client or team meeting, you can make your time as productive as possible by adopting these five effective strategies.
Setting a meeting agenda and including it in the meeting invitation is the first and most critical tip CAPITAL-e has introduced since virtual meetings began filling our schedules. A meeting agenda ensures all points are covered, allows others to understand and evaluate what will be addressed and gives the client the impression that the company is organised. Planning also keeps meetings on track and prevents "meeting recovery syndrome" - the time taken after an unsuccessful meeting to digest the frustration it caused. This tension is commonly diffused by venting with colleagues about one another, which can cause tension in the workplace.
Ensuring everyone is heard and comfortable throughout the meeting will make the meeting engaging and interactive. This is important in both client and team meetings as it prevents participants from feeling discouraged to air their ideas, thoughts and feelings. Begin by introducing all the attendees to create a safe environment and warm people up to speaking in front of the group. Then, you can either allocate individual roles in the meeting or allocate time for an open discussion.
When the conversation goes off topic, the entire purpose and schedule of the meeting can get derailed. The answer to avoiding this mishap is simple: set aside five minutes of the meeting for small talk and catching up. Even though we're starting to get back to a regular routine, working from home is still common and it can leave people feeling isolated and craving human contact. Allocating a bit of time for colleagues to catch up can solve this problem. When it comes to client meetings, this unstructured time can allow everyone to get to know each other and build strong relationships. You may be short on time or some meetings may not require time for a catch-up, so adjust this tip as necessary.
After taking the time to brainstorm how you want your meeting to play out, employ a leader's mindset when you're hosting it. This is particularly true for client meetings as it allows you to take charge of the conversation and keep the meeting on track. Being in control of the flow and direction of the meeting gives a professional impression to the client and makes them feel like their time isn't being wasted. Every minute counts!
Once you have control over your meeting, it's important to use the right meeting tools. Communication is 55% body language and 38% tone of voice, so encouraging the use of cameras and microphones during online meetings will keep participants engaged. Screen sharing tools are also essential for presenting important information to other attendees. The text chat feature allows people to communicate with each other and feel heard.
Poorly planned meetings can have a negative impact on a company's success. Use these tips and tricks in your next meeting to keep your colleagues and clients both engaged and excited to meet again.