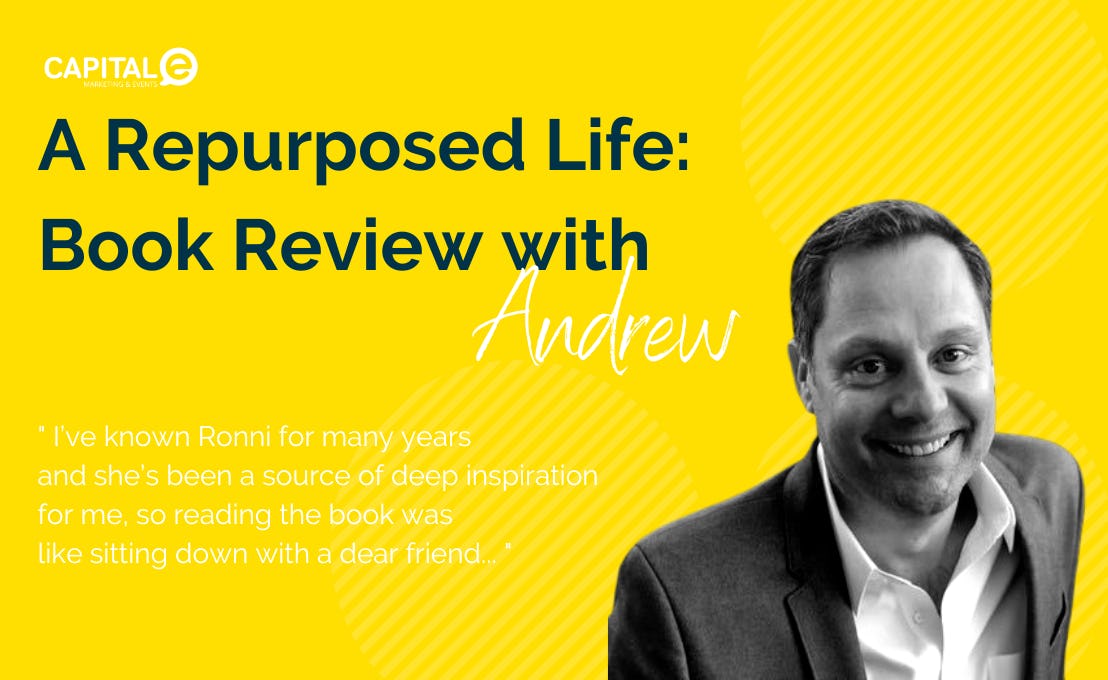 A Repurposed Life: Book Review with Andrew Everingham
30th June 2022
|
Written by Andrew Everingham
|
2 Minute Read
I have read Ronni Kahn's "A Repurposed Life" twice and I've listened to it as an audiobook as well. Part of the reason I've read it so much is that I had the privilege of interviewing Ronni at the recent B2B Marketing Leaders Forum in Sydney, but that's not the only reason. 
The book is a biography of Ronni's life and the huge journey she's been on, from her childhood in apartheid South Africa to her current days as the Founder and CEO of OzHarvest. It's a fascinating roadmap that includes living in a kibbutz in Israel, travelling the world, candid revelations about relationships and an unfolding understanding of herself and her place in the world.
I've known Ronni for many years and she's been a source of deep inspiration for me, so reading the book was like sitting down with a dear friend and learning so much about her that I never knew. Interestingly, when I've spoken to other people who have read the book, they feel the same way even if they've never met her.
The story is so incredibly diverse and full of adventure while also being incredibly relatable. You often feel like you're a part of the story or at least a first-person witness to everything that's going on.I think that's why people have embraced it and it's proven to be so popular. While we may not have all travelled the same path, Ronni makes you think about decisions and perspectives that you have of yourself. I often found myself pondering life's big questions in the breaks between chapters.
The book also addresses some very pragmatic issues like food wastage, sustainability, and equality with a realistic but light touch, as well as optimism which is so often missing from the debate. The statistics are staggering, but the fixes seem very achievable. Ronni's "can do/will do" attitude has always set her aside and is the fibre from which she is made. It's not only admirable - it's infectious, inspirational and makes you want to do more and do better.
So the second reading for me was not just a recap of the interview. It was a much deeper and thoughtful reading of the story and one where I felt like I really connected. After the first time, I kept musing on many of Ronni's propositions and approaches to life, business and collaboration, and I needed to go back to those to solicit my own thinking and position. Even listening to her read the audiobook was further motivating. What can I say? I'm a fan. And I can't wait for the movie!
I'd be so interested to hear what you thought of the book. If you haven't read it, we still have a few copies that we would love to be able to share with you if we can make it happen. Just reach out to askus@capital-e.com.au.
Happy reading.