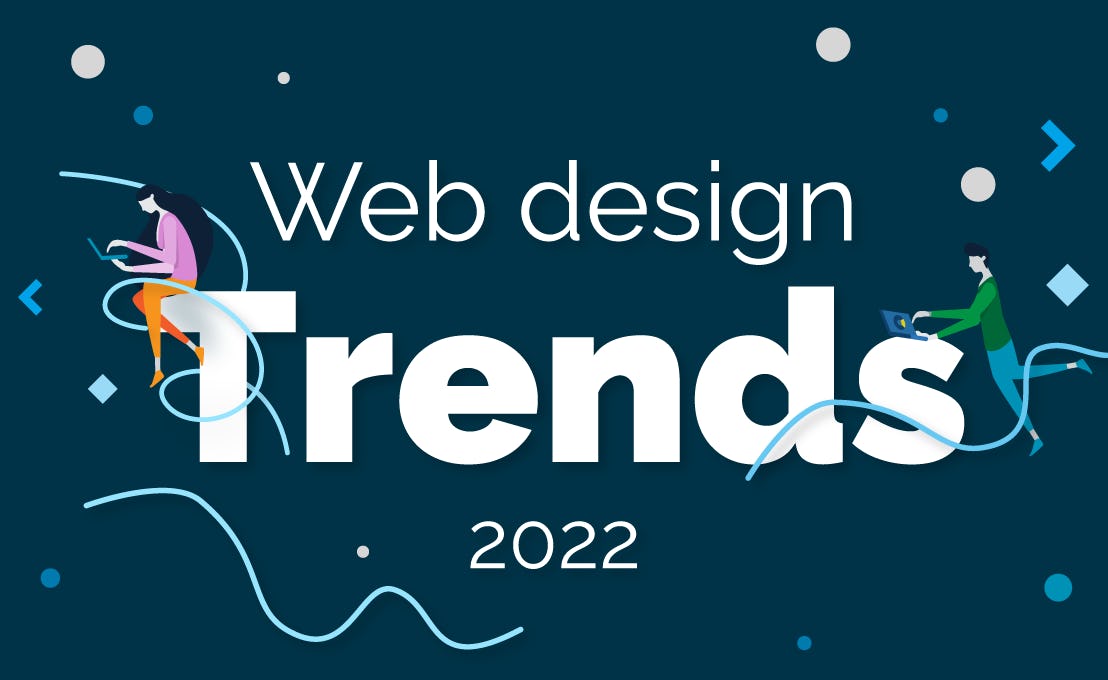 Creative Design
Content Marketing
6 Key Web Design Trends to Watch Out for in 2022 
28th February 2022
|
Written by Elyse Doornbos
|
3 Minute Read
Your website is responsible for nearly 95% of a visitors first impression of your business. So making sure it is easy to use, responsive, enjoyable to visit and contains all the relevant content your target audiences need is essential. And like any physical retail destination, it should be well maintained. In short, your "shopfront" (website) should keep up with changing times and technologies by regularly turning over content.
Looking at how 2022 is shaping up, there is an array of new, innovative and experimental ideas in the digital arena. So let's explore  6 key web design trends to watch out for in 2022.
1. UI Animation and Microinteractions
We all know that animations have been a long-standing part of web design, but with the increase of better mobile processors and increased quality of browsers, it's becoming more important to spend that little bit of time on the subtle movements that can bring a website to life. So what even are UI animations & microinteractions?
Essentially they are subtle visual and auditory responses, triggered by an action in most cases a user action. They are designed to emphasise important areas of a website by commanding visitors' attention, which in turn enriches their interaction with the brand.
In short, UI animations and microinteractions can give website visitors a far more engaging experience with a brand, often providing plenty of explanation without using a single word.
2. Dark Mode and Low Light UX Web Design Trends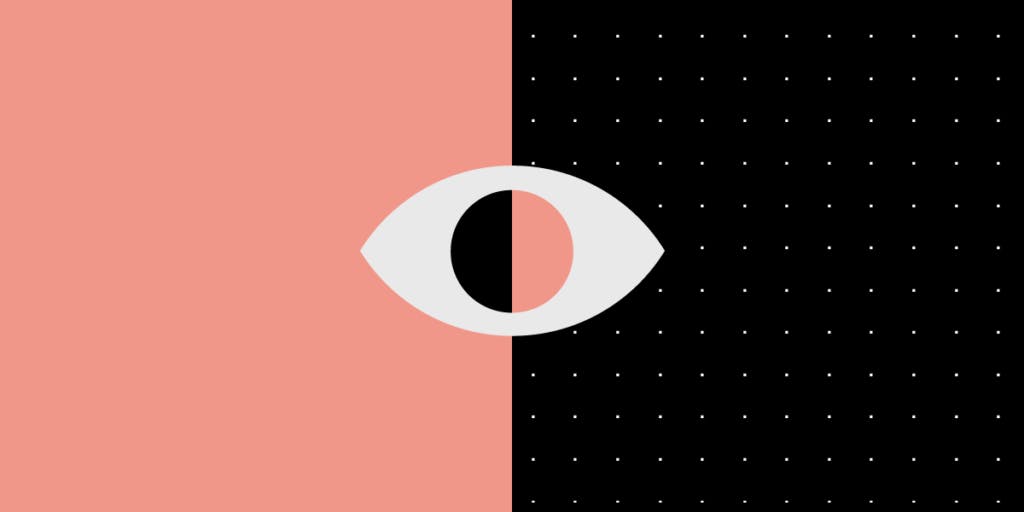 For many UX designers, the ability to integrate dark mode into websites is a new opportunity afforded to them by the evolution of operating systems. It has become ubiquitous in app design, so it makes sense for that to also apply to web pages.  Dark mode user interfaces give users a low-contrast site or app experience that is easier to look at in low light. This trend for incorporating dark mode in web design could potentially simplify web design, leading to a preference for black and white schemes in 2022-2023.
3. Typographic Hero Image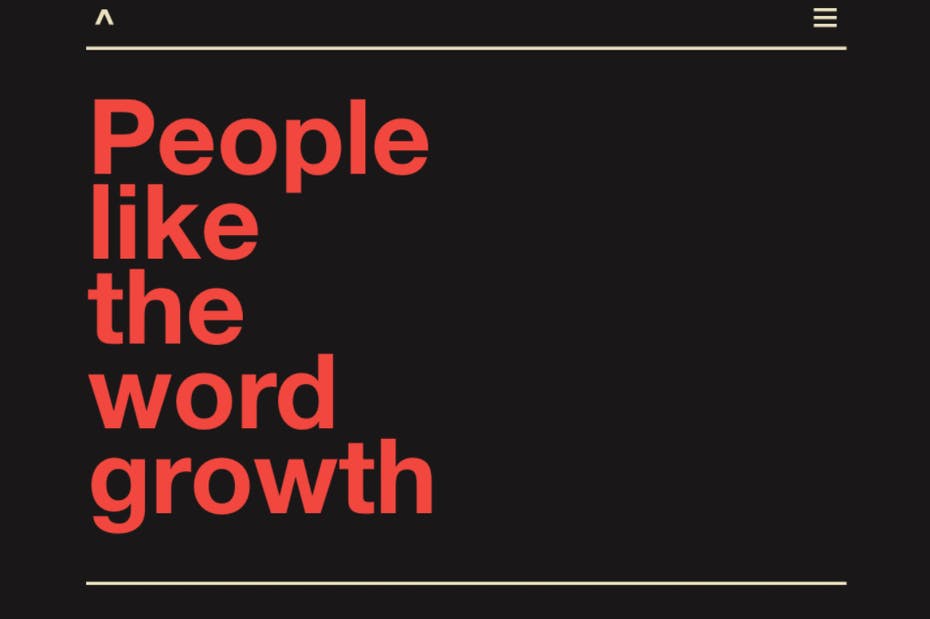 As I said before, web design can account for up to 95% of a visitor's first impression of a business. A hero image essentially presents a summary of the site's most important content; which can capture visitors' attention, converting them into fans and then customers over time. Using typography as a hero can make your website bold and eye-catching without having to resort to a busy design for achieving that. These perform similarly to a catchy news headline which entices readers in. 
4. Simplicity & Minimalism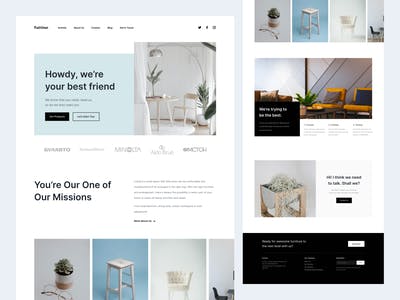 In the age of modern technology, there is a huge focus on streamlining user experience. By that I mean being able to present a clear message without needing flashy features; which is a core function of a minimal design. This trend has become prevalent in landing page design, as it reduces distractions that prevent visitors from achieving their goal; whether that be finding more information or booking an appointment. It also makes it a whole lot easier for users to find relevant information on the site.
5. Embedded Videos for More Engaging Homepages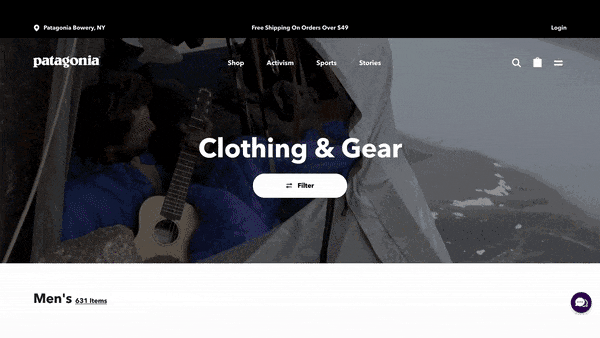 Video can be one of the most powerful forms of visual communication in website design. There is a clear trend emerging, across all social platforms, of more visual media. So why wouldn't this translate to web design?
 As homepages are the first place visitors land, having a high-level overview of or introduction to your company's product(s) or service(s) there can be highly beneficial. Embedded videos take viewer engagement to a new level, as well as improve rankings, boost conversions and increase page viewing time. In the end, it's a win for both visitors and web page owners.
Click here for some great examples of Embedded Videos from Engaging Homepages
6. Illustrated Characters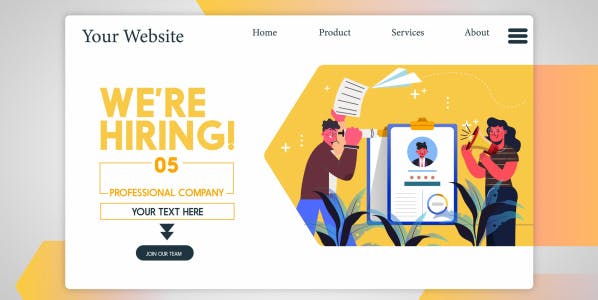 Resurging after 2010-2011 lows, we are seeing an increase of illustrated characters in branding and homepage designs. Characters can provide uniqueness to your web design and add flexibility, through their strategic placement on site, to draw visitors' attention to CTAs. Did you know they can also improve the speed of your website? Simple, clean illustrations are often quicker to load than photos. 
Character designers, striving for uniqueness and diversity, keep inventing all kinds of new character design styles inspired by anything and everything. While some trends occurred naturally with the ever-growing potential of the latest graphic and illustration software, others were born from the avant-garde thinking of modern artists.
So..
As we can see, first impressions count and it's much easier to provide a negative or poor experience than it is to create a great impression. Maintaining your company's site design to make sure that it performs and that the content is up to date is a crucial component of visitor conversation. Bells and whistles aren't needed, visitors are looking for something in particular when they visit your site, so my advice is: use one of the many clever means available to marketers today make sure they are getting it.
If you want to get ahead of the trends and revamp your web design, we'd be delighted to help. Email askus@capital-e.com.au to set up a call today.